The Appenzeller is a breed that originates from the Appenzell region of Switzerland. In North America, it is very rare and is recognized officially by neither the American Poultry Association or other breed registries. Appenzellers like perching in trees, even in snowstorms.
Appearance
Edit
There are two varieties of Appenzeller: the Spitzhauben and the Barthuhner. The Spitzhauben, meaning 'pointed hood', has a very prominent crest of feathers on it's head and a V-comb. The Barthuhner has a rose comb, no crest, and a beard and muffs.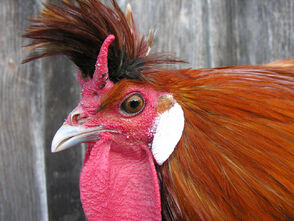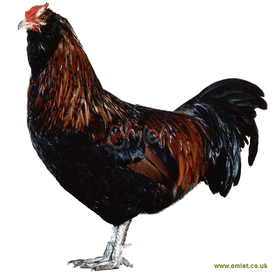 Community content is available under
CC-BY-SA
unless otherwise noted.